NEW CONTESTS BEING ANNOUNCED SOON
PAST CONTESTS

#ASTORIAHUNT Contest rules:
#AstoriaHunt Contest#AstoriaHunt summer contest rules:
-Follow @BuffaloMTrench on Instagram
-Follow @BuffaloMTrench on Twitter
-Follow @BuffaloMTrench on Snapchat
-"Like" Buffalo M Trench on Facebook
Every day for at least a week I will post a Marianas Trench song on one of these platforms. It may be lyrics; a YouTube link, album art ETC. It's your job to check and keep track of these. The first one will be posted Monday and deleted Tuesday with another posted at that time continuing for about 10 days. All of the songs have something in common; but what? That's for you to figure out. At any point during the contest please use the "contact" form on
buffalomtrench.com
to submit your answer with what those clues/hints have in common. They're all "MT songs" is not the answer. Additional information will be posted on other social media platforms with the first clue coming today. You are not obligated to help other trenchers with answers. Your odds of winning are determined by how many people enter.
**Prize pack to be announced next week**
​
*UPDATE*
*Read this* #AstoriaHunt update:
If at anytime you think you know the answer to the contest going on, you can submit it via the contact forum on buffalomtrench.com. There is only ONE entry per person, first one who gets it, wins! So keep your eyes peeled for the hints, and rack that brain! The #AstoriaHunt is on! First clue posted:
Ready? Set? Have fun!
www.buffalomtrench.com
Have fun, enjoy and be nice to one another.
NOISE Tour Contest


---

BIGGEST/GREATEST Contest EVER!!

We literally have no other way to describe this contest. So please get a new pair of pants ready and sit back and enjoy this ride!

Note: If You have ever Un-followed any of us on Twitter and Re-follow just for this contest You are Automatically Disqualified.

We are giving away so much that we have to put it in three winner categories. But First the Rules:

1) Everything on the Rafflecopters is MANDATORY. Failure to do so, you are disqualified.

2) We are doing this to get Kiss 98.5 Buffalo to play Marianas Trench. They keep bringing them back but refuse to play them.

3) When we hear Marianas Trench Played on Kiss 98.5 Buffalo we will choose winners for all three categories. If they do not play them we will choose winners June 2nd.

4) There are other options to get more entries on top of the Rafflecopter. If you do any of these Please Screenshot and send to contactus@buffalomtrench.com With your name!

Request Fallout on Kiss Via Website:

http://www2.kiss985.com/sites/all/scripts/songrequest/index.php

Request Fallout on Kiss Via Facebook: https://www.facebook.com/kiss985

5) Enjoy and Have Fun!!

Now onto the Prizes:

Grand Prize Winner: Open To Anyone That Can Get to the Show!

2 Tickets to Noise Tour June 15th Buffalo, NY

1 Noise Tour Poster

1 Sticker

1 T-shirt (Will be redeemed at the show)

1 Digital Copy of Face The Music EP

Runner Up Winner:Open to Anyone that can get to the Show:
1 Ticket to Noise Tour June 15 Buffalo, NY
1 Noise Tour Poster
1 Sticker
1 Hard Copy of Face The Music EP

Runner Runner Up: Open Internationally:
1 Noise Tour Poster
1 Sticker
1 Hard Copy of Face The Music EP
1 AP Magazine Issue #299 Feat. 2 Marianas Trench Posters
Win 1 Ticket to any Concert on the Face The Music With a VENGEANCE Tour:

---

Winner Gets 1 Ticket to the Show of there Choice on the Face The Music Tour. (Note: If Available we will buy a Floor Ticket)

Note: If You have ever Un-followed any of us on Twitter and Re-follow just for this contest You are Automatically Disqualified.


Note: Winner Will be Chosen March 1st at 10pm EST!


Rules: USE RAFFLECOPTER <-------(Under Photo. This is just an explination. Please do Not Tweet until the day the tweet says. Thank You)

1) Follow @BuffaloMTrench

2) Follow @AshleyxArsenic

3) Follow @Richard_Colo

4) Follow @Ruth_C

5) Follow @MTrenchCA

6) Follow @VanessaValstar

7) Follow @KristieMJM

8) Follow @Mtrench

9) Follow @MattWebbMT

10) Follow @JoshRamsay

11) Follow @Kevvy

12) Follow @AnamiVice

13) Follow @DownWithWebster

14) Like BuffaloMTrench On Facebook

15) Friday Feb 22 Tweet: #FF @MTrench @JoshRamsay @MattWebbMt @Kevvy @AnamiVice @DOWNWITHWEBSTER #FTMWAV #BMTContest

16) Friday Feb 22 Tweet: #FF @AshleyxArsenic @Richard_Colo @BuffaloMTrench #BMTContest

17) Friday Feb 22 Tweet: #FF @Ruth_C @VanessaValstar @MtrenchCA @KristieMJM #BMTContest

18) Friday Feb 22 Tweet: Today's the last day to get @Mtrench VIP Packages #FTMWAV #BMTContest

19) Saturday Feb 23 Tweet: I Want to win tickets to @Mtrench #FTMWAV Tour in (Enter The City You want to attend) #BMTContest

20) Sunday Feb 24 Tweet: I Want to Get Weird with @Kevvy at #FTMWAV #BMTContest

21) Monday Feb 25 Tweet: I want to see @AnamiVice take his shirt off at #FTMWAV #BMTContest

22) Tuesday Feb 26 Tweet: I want to be @DOWNWITHWEBSTER 's Rich Girl at #FTMWAV #BMTContest

23) Wednesday Feb 27 Tweet: I want to be beside @Mtrench @JoshRamsay @Mattwebbmt at #FTMWAV #BMTContest

24) Thursday Feb 28 Tweet: Random tweet: Just Include @BuffaloMtrench #FTMWAV and #BMTContest

25) Comment on Our Facebook on why you should win.

26) Tweet to Request Marianas Trench on Radio Stations (Note: This is a repeating task and can be done 1 time a day. I don't need the radio stations mad at us.)
Currently Cancelled: Win $75.00 of Marianas Trench Merchandise of your choice:

This contest is very simple but you must follow the instructions to be eligible to win. You must do the following:
"Like" us on facebook (www.facebook.com/buffalomtrench)

Follow us on twitter (www.twitter.com/buffalomtrench) @Buffalomtrench
Contest rules:

Request Marianas Trench on Kiss 98.5 (Buffalo NY).

Website: www.kiss985.com

Twitter: www.twitter.com/kiss985buffalo

Facebook: www.facebook.com/kiss985

Text: 98500
(other ways of requesting are also acceptable, as long as proof can be provided)
Every way you enter gets you one entry, so if you enter via Facebook, twitter and text you get 3 entries.
YOU CAN ENTER ALL METHODS DAILY UNTIL THE CONTEST ENDS.
However you enter take a screen shot or some form of proof and send it in an email to us. Please send all proofs together (do not make separate emails). You can call Kiss and request but you have no way to document that 716-644-9850.
A winner will ONLY be selected to win the $75.00 in Merchandise if Marianas Trench gets played on Kiss. We need to push to get them played on a station they've come to, and performed concerts for..
In the event Marianas Trench isn't play at all on the radio, we will select a winner to receive $50.00 in Marianas Trench Merch.
Lastly no cheating: if you get caught cheating in one of our contests (requesting something once and changing dates etc); you'll be disqualified from this contest and all future contest.
The contest runs from 1/3/13 (10:00pm EST) to February 1st (11:59pm EST).
Our email information:
Contactus@buffalomtrench.com
Year End 2012/Early 2013 Contest

As we work to plan our next contests (to take place in very early 2013); we urge you to keep checking this page for any updates or "One Day Contests" ee might have. If you miss out, its because you weren't checking the page.
If you have any suggestions on a contest or prize you'd like to see given away.. Feel free to email us and we'll look into it. All of our contact information can be found under the contact us tab.
---
September/October Contest

Thank you to everyone who entered our contest!! We hope you enjoyed it, stay tuned for the next one......


---

You can Win 1 of 3 prizes!!! First Prize Winner gets All 3 Marianas Trench Albums (Hard Copy) and a Signed Photo. Second Prize Winner gets All 3 Albums (Digital) and a Signed Photo. Third Prize Winner gets 1 Album (Digital and of your choice) and a Signed Photo. This is a Rafflecopter Contest. To Enter, you have to do the Entries below! Enjoy!!

Note: When you tweet about the giveaway you can change it to whatever you want but you must include @BuffaloMTrench and @Mtrench. Second, Because of Itunes policy we can only gift digital copies of the albums to USA. So The Second and Third Prize Winners is for USA Residents only. Sorry. Third and last note, The First Prize is Now Open INTERNATIONALLY!!!

FIRST PRIZE: Open INTERNATIONAL
SECOND PRIZE: Open Only to USA
THIRD PRIZE: Open Only to USA
June 2012 Contest - Closed - Winner: Payton Ht

---

Want to win this One of a Kinda Bag?

Like

Us on Facebook. You are automatically entered once you like. Once we get to 250 Likes, we will choose a winner.





Facebook:

http://www.facebook.com/BuffaloMtrench
June 2012 Contest - Closed - Winner: @xoadriennex3
Want to win this awesome Limited Edition Ever After T-shirt? Follow Us on Twitter. You are automatically entered once you follow. Once we get to 1000 Follows, we will choose a winner.


Twitter: @BuffaloMTrench
---
March 2012 Contest - Now Closed - No Winner
Rules for Buffalo MTrench Contest:

Grand Prize Winner: 1 ticket to April 10th Concert At

Rapids Theatre in Niagara Falls.






1. You Must be 16 years of Age or older to enter. (Just due to the venues stipulations.) If you are younger you can have permission from a parent then you can enter.

2. You must create A Video Showing how big of a trencher you are. Video can be no less than 3 minutes, no more than 6 min. Video can show merchandise you have, you can sing a song, etc. Also give us a short explanation as to why you should win. If you have idea but are not sure ask @AshleyxArsenic or @Richard_Colo and we can let you know. Post to Youtube when done.

3. You must also Request Haven't Had Enough on Kiss 985 Buffalo. Either request on the website and take a screenshot of your request. Or you can call And record your request. Or Text them and take a picture of the text.

4. When all is completed email Buffalo.Mtrench@mail.com with the following:
a. Subject must say: Buffalo MT Contest Entry
b. Full Name
c. Address
d. Parental Consent if under 16
e. Twitter Name
f. Link to Video
g. Screenshot/photo/recording of Request to Kiss 985 Buffalo
h. E-mail/Phone Number that we can contact you if you win.

All Entries must be in by March 27th. Winner will be contacted between March 28-March 31. If winner cannot be reached for 24 hrs, A New winner will be decided. Winner will be announced to the Public April 1st.
---




Powered by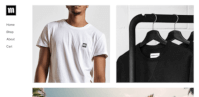 Create your own unique website with customizable templates.